Set boundaries and expectations
Don't get lost trying to scale your business
Scaling a business requires a lot of moving parts and trust to both your teams and external specialists.
But how do you know who to hire, what to ask them or know if they are doing a good job?
The Scale Module of the TACTICAL Program helps you understand how to lay out important KPI's for your business, ask better questions and set boundaries and expectations to business and marketing specialists.
Be confident in building your team and scaling your business.
CREATE A DASHBOARD
Create a specific dashboard that allows you to determine which specialists to use and understand how they fit in your business system.
Learn valuable marketing KPI's so you can truly understand what is happening and how to monitor.
Create realistic expectations and be armed with enough information to engage with business and marketing specialists.
CREATE FRAMEWORKS
Create frameworks and aggregate critical information for business specialists to do their job effectively.
Learn how to set boundaries and expectations with marketing specialists so that you are moving forward and know when things are not moving the way they should.
Understand your role in onboarding and getting specialists up to speed in your business.
BETTER QUESTIONS
We often blindly follow the recommendation of a specialist.
In this module you will learn how to ask better questions and to ensure that you lift the fog of uncertainty when working with business and marketing specialists.
Learn how to manage a campaign and determine the medium to deliver.
CREATE RELEVANT DASHBOARDS
We start by evaluating the business systems created in the Build Module of the TACTICAL Program.
We determine critical KPIs for you to include on your dashboard with relation to operating a business and seeing red flags early.
MAP OUT PLAYBOOK
Learn to create a playbook that you can hand to marketing specialists.
Learn how to create synergies with different parties so that no single agency or specialist is in a silo but is part of an integrated unit.
Know how to evaluate comparative data quickly to ensure that your business is moving forward in the right direction.
ENGAGE SPECIALISTS
Whether it is HR, Legal, Accounting or Marketing you will now be armed with the right information so that you can answer critical questions that specialists will have for you.
You will have more clarity and ask better questions to the specialists so that they can do their best work.
One on One Coaching
Do you need support because it feels overwhelming? Having a person to answer your questions immediately accelerates your learning and retention.
Having a safe space to flesh out thoughts and create breakthroughs is what coaching is. We help you strip away the conditioning and limiting beliefs so you can show up at your best every single day.
Our one-on-one session focuses on your specific needs and supports you in the learning process. A coach looks at the big picture to help you find your blindspots.  Be a Titan by modelling a Titan.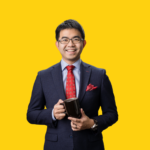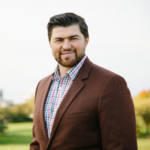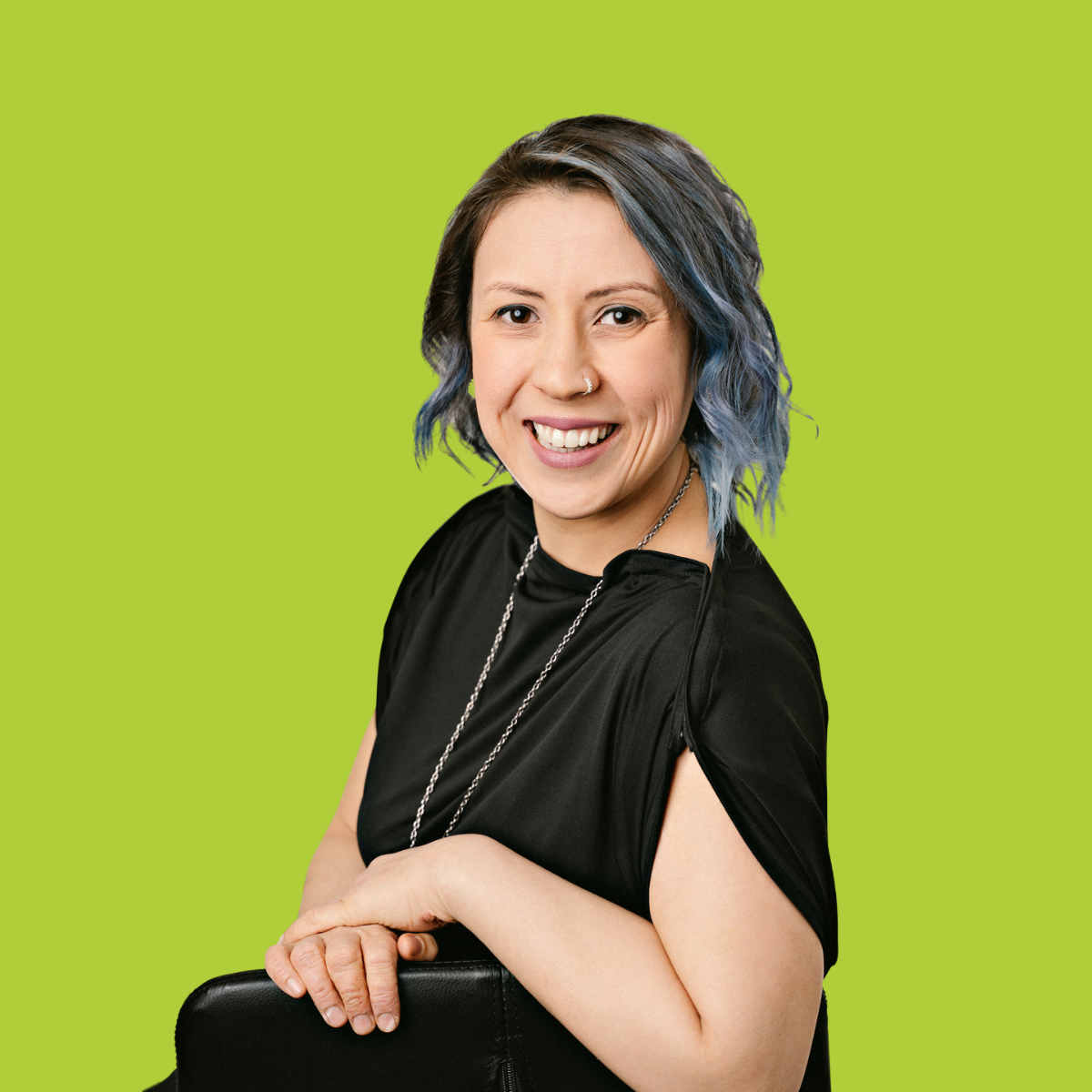 At Three Sixty Media we know you are the kind of people who want to be a Tactical Titan. In order to be that way you need to have clarity and confidence in your decision making. The problem is you can't articulate what you want or how you are different. This leaves you, your team and your customers feeling confused, anxious and overwhelmed.
When your tribe is confused, automating and scaling can be difficult.  Your team can't execute because they need you to hand hold them instead of thinking on their own.
You spend your time hunting for clients and working with them because you don't know how to generate the leads and prospects.  You have trouble onboarding them and keeping them.  They feel unappreciated and they have a satisfactory experience.  Satisfied customers leave.  Raving fans never leave.
How many raving fans do you have in your business right now?
How many fans do you have that share your work and truly feel connected to your business?  Do you feel connected or are you just on the hunt for your next client?
The constant nagging feeling of having to hunt for your next client is exhausting.
You are overwhelmed because you don't have enough time in the day. You feel guilty not working on your business to spend time with your family and friends.  When you are with your family and friends, you are distracted because of work.  The cycle never seems to end.  You are not fulfilled at work or on a personal level.  Everybody is losing.
You want freedom.  Freedom to think, freedom to enjoy life, freedom to just take a moment to yourself.
But you constantly feel like you don't have freedom do you?
We believe that nobody should have to feel lost and uninspired about their business. We understand the frustration that happens when you have a million options, but you run into brick walls because you can't clearly communicate what you want to others.  We know what it is like to work 80 hours a week and feel like you are on a hamster wheel and not progressing. We know what it's like to be caught in the hunting mentality and then neglecting everything else only to come back to a huge pile of things to do because you were too busy hunting.
We know the pain of being so tied up with work that you can't enjoy family time.  We also know what it feels like to see your family feel neglected and unhappy.
That's why we created the TACTICAL (Totally Accountable Coaching That Impacts Choices And Lives) coaching system that starts at the very beginning and builds up in layers in a systematic way.  This process has been developed over the course of 20 years in business and has been systematically implemented in a variety of businesses and industries.
It is designed to build layer upon layer in your business starting with you, the owner.  We help you find clarity for yourself, understand your own secret sauce and help you build the cornerstone of your business.  We help you create automations to reduce the time you spend in your business.  We teach you how to create systems that handle scale and build.  We teach you how to celebrate and nurture your clients so that you don't have to waste time marketing.  We share how to decide when to approach business and marketing specialists to grow faster and farther.
We share how to work more efficiently and enjoy more of your life because you created the freedom for your business.
Here's how it works:
We assess where you are today. Having a clear starting point helps you understand possible obstacles so you can feel confident in overcoming them. You can't improve what you can't measure.

We help you distill your core purpose and essence into a specific, measurable system that will help guide you throughout your journey.

We teach you practical strategies, skills and tactics that help you build a system that attracts your tribe of raving fans.  We share with you how to automate and scale the system.
Register for one of our programs now so you can stop feeling lost and helpless. Become a Tactical Titan when it comes to operating your business and marketing. You will improve your level of fulfillment, improve culture, attract a better tribe and make more money.
Frequently asked questions
The TACTICAL Program is designed to be systematic. If you are constantly reading books and still struggling, this is an opportunity for you to really get clarity from a system that is designed to pull the pieces together in a way that you can really build confidence and feel empowered to be a Tactical Titan.
Is the information available online elsewhere?  Yes, but you'll have to sift pretty hard to find all the pieces.  Unlike the "gurus" that are out there trying to make a fast buck, I am not selling you a single system of attraction.  I am sharing with you a framework that will help you automate and scale a business that will allow you to create a life of fulfillment along with achievement.  I show your business is a vehicle to get to the destination and not an anchor that makes you feel uninspired.
Where focus goes, energy flows. Everything that you have ever achieved in your life is because you made a decision and placed a strong enough emotion behind it. Your brain does not know the difference between fiction and reality. Whatever you tell it, it will believe and find every possible way to prove it.
The data doesn't lie. We've helped businesses from a variety of sectors get clear, be empowered and make a difference in their business.
If you want to live a life of fulfillment and using your business to create abundance for you and your community then yes this will work for you.
The process is about being vulnerable to yourself. The length of time is directly proportional to how open and honest you are with yourself. This course compresses decades of self discovery into days. If you aren't excited to accelerate your business over a few days of work, then you should reconsider if the business is right for you in the first place.
We get it. We were there too at one time. We spent thousands of dollars with other agencies and coaches trying to help us with our business. We quickly realized that there was a gap in the marketplace. We realized that many coaches and agencies focus on specific tactics or coping mechanisms. They are not equipped or setup to create a proper tactical base.  This requires a comprehensive approach that encompasses mindset, systems development, measurement and marketing knowledge. They are specialists in their arena.  Their efficacy is undeniable.  However, because they require a certain amount of information from you the owner, they cannot operate at their peak unless you are clear and concise.  As an owner, you don't know how or what you need to have or know for these agencies and companies to do their best work.
This is where we bridge the gap. We arm you with what your specialists and teams need to translate what is in your head. We support you to create specific, measurable and repeatable process that allows you to grow and scale.
We utilize a variety of mediums such as neuro-linguistic programming, neuro-associative conditioning, development psychology, Lean training, systems development, storytelling and behavioural psychology in our work.  The result is a beautiful blend of systems, accountable methodology and real world tested material. Unlike other coaches, Justin has owned and operated a variety of businesses in 4 different industries. So if it didn't work with someone else before, we can assure you that you will get tremendous value from your session or we'll give you your money back*.
If your brand is solid and properly developed, we can meet you where you are today and help you with the strategies and tactics to propel you forward from both a marketing and business standpoint. Our suggestion is to book an a preliminary assessment by our team before you purchase a product so that we can ensure we meet you where you are at.
If your goal is to take back some time for yourself to enjoy life and to further your impact, we can help.
Coaching is right if you are having issues in any aspect of your business.  A coach helps you at any junction of your business and gives you tools and insights to help you push your boundaries.  Whether it is to understand your numbers, how to structure your business, hiring your first employee or just knowing how to find a customer, coaching is about helping you progress to a new level.
We facilitate you through the thought process to find the solution that works for you.  We help guide your mind so you don't get distracted.  We ask questions to help you get clarity.
There are millions of variables available to us, but it is the proper curation of those variables that helps us go to the next level.
Sessions start with identifying an objective.  I help you clarify your questions and help you explore an answer that is right for you.  We implement suggestions for exercises and strategies with you and then set you on your way.  Each follow up session recaps what you learned, what obstacles you came across and how to overcome them.
This is a great question.  While we believe that brand is the core of a business like a marketing agency, we focus on the owner and the business systems.
Working with a TACTICAL coach helps you sort out immediate fires and prepares you for the many specialists in the business and marketing world.
The ground level work we do is a platform for you to be able to distill your essence, your secret sauce in a specific and measurable way.  Marketing agencies will take this and add to it.  They will put the engine and top on.  We help you build the frame of which the rest of the car sits on.
Our production company Three Sixty Media can help with production but they also work in tandem with agencies to produce the marketing systems.
Our system works to create the foundation and give you a level of clarity about who you are after you strip away the conditioning and fear.  We help you understand fulfillment so that you can build an evergreen company.  We help you create the foundation systems to free up your time in the business so you can work on the business.
Through 1-on-1 coaching, we help position you to know what specialists in the business and marketing world you need to engage in, what to ask and how to ensure that you build an aligned and quality team around you.  Lawyers, Accountants, Recruitment, Marketing Agencies, Copywriters, SEO and Bookeepers all rely on you to give them a base level set of answers.
The problem is most of the time we aren't clear ourselves.  We are so busy with everyday tasks we don't know who we truly are.  We layer in social pressures, things we read from books and our own internal fears.  This mixture often leads to lack lustre results from the business specialists, not because they don't do a good job, but because you were unclear on who you are and what you really wanted.  The disconnect is within yourself and the specialists only amplified it.
Our coaching and educational courses look to bridge that gap.  Get you prepared with truth of your own self so that you can grow and scale with confidence.
The Scale module is 5 weeks with 1 hour sessions per week.
The Scale Module is $1000+GST
The TACTICAL Program was created by Justin Lam of Three Sixty Media. While he had the entrepreneurial spirit inside him at an early age (building paper flowers and selling them) it wasn't until 2001 where he was tossed into the world of small business and left to either sink or swim.
The journey was difficult in the early years. The business community during the first decade was not friendly nor really supportive. Justin often struggled to find answers, felt isolated and lonely.
The help economy really didn't occur until the rise of YouTube.  And while there is an abundance of information on the platform today, there still is a missing gap.
Knowing the struggles of learning, failing, succeeding, thriving and scaling allows Justin to share perspective from both a macro and a micro level.
Justin marries the world of self development and business in a way that creates a measurable system that can scale in an organization.  He'll empower you with the knowledge and confidence to engage business and marketing specialists because you will have the framework you need to bolt on the rest of the pieces.
Having worked with small companies as well as global enterprises, Justin takes the marketing knowledge from the production world and marries it with his love of systems, psychology and business.
His philosophy is always to be comprehensive in his approach. He could never really just accept something as truth, he needed to explore and dissect and fully embody each learning.
Today, he gets the opportunity to serve you. To share what he has learned in a methodical way that greatly increases the probability of success. While nobody can guarantee a business will be successful, being armed with the tools to battle the toughest challenges you will face as a business owner will give you a fighting chance.
He feels a great privilege to be part of your journey and to be a part of your success. His goal is to touch millions of people across North America by relieving the stress of entrepreneurs so that they can be contributing members of their communities. Small businesses are the backbone of our society. If they can thrive, they can help with community initiatives and help others level up.
So while many of the millions of people he wants to impact will never be his client, he hopes that everyone he touches can live an extraordinary life filled with love and happiness.
If you are a business owner that is under stress and can't contribute to your community because everything always seems out of control or on fire, then it is our hope that you take part in our program to get out of the chaos and start thriving and show up the way you want to show up for the community around you.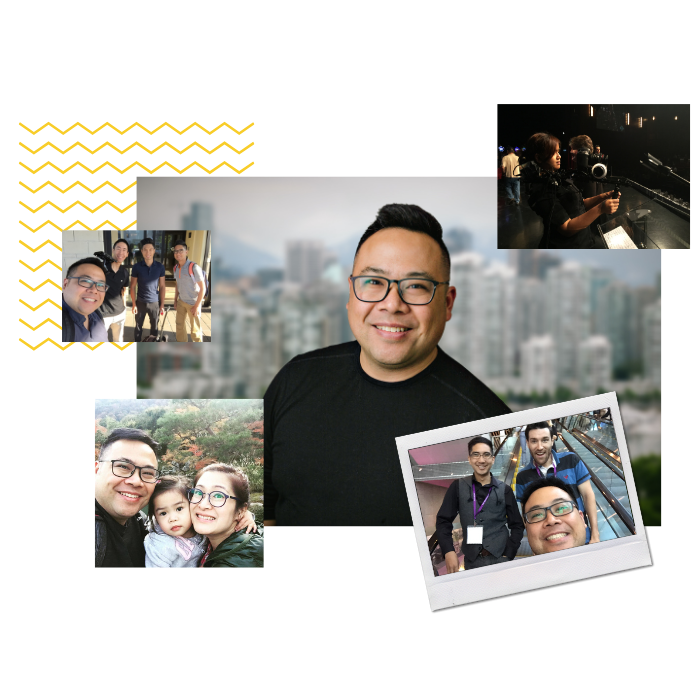 Awards that Three Sixty Media have received.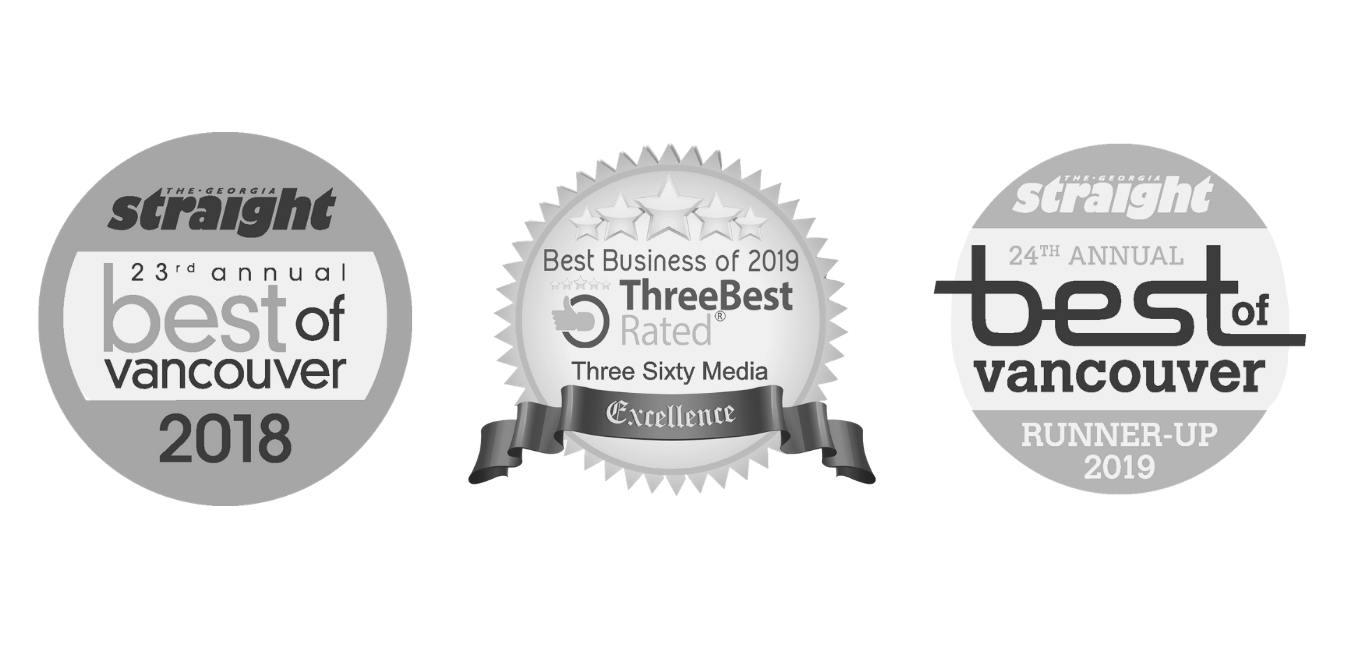 download our marketing and business report now
Like a report card for your business, our Marketing and Business Audit will give you insight on where your business is today so that you can get started for any of our coaching programs.